Can I have a Featured Snippet and a Normal Result on page #1 of the Search Results for the same URL?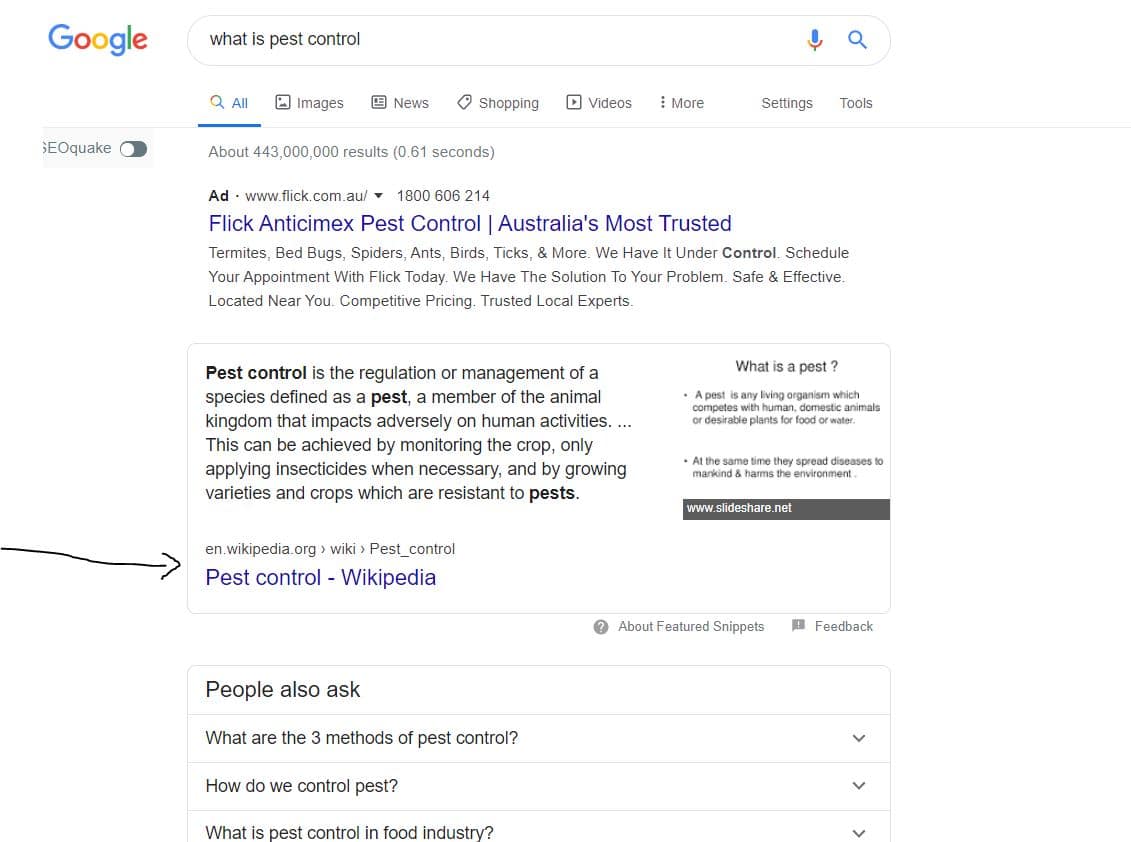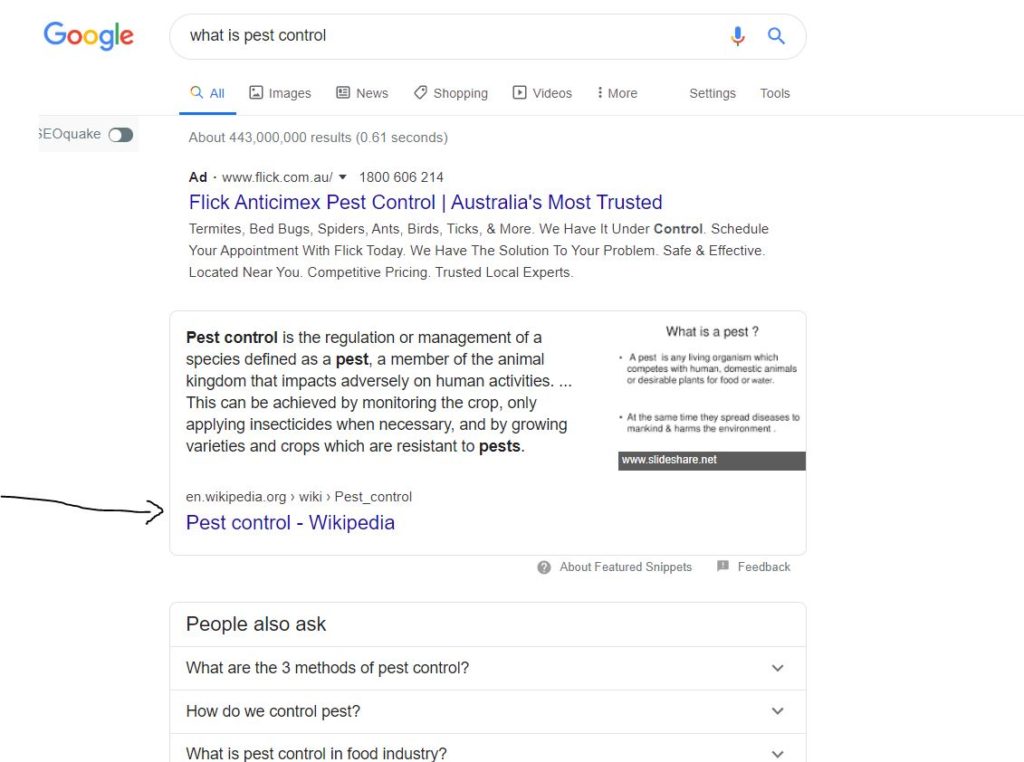 This is interesting. Google will now in fact remove your "normal" search result if it shows the featured snippet for that URL:. See the annopuncement and discussion on Twitter:
Not sure if you've been tipped off yet @rustybrick but big changes recently to featured snippets. If you own the featured snippet, you only get that one listing and your 'normal organic' ranking is pushed to be the number one result on page 2. So instead of 2 listings, just one.

— Mark Barrera (@mark_barrera) January 22, 2020
As an example look at this image of a search for "what is pest control":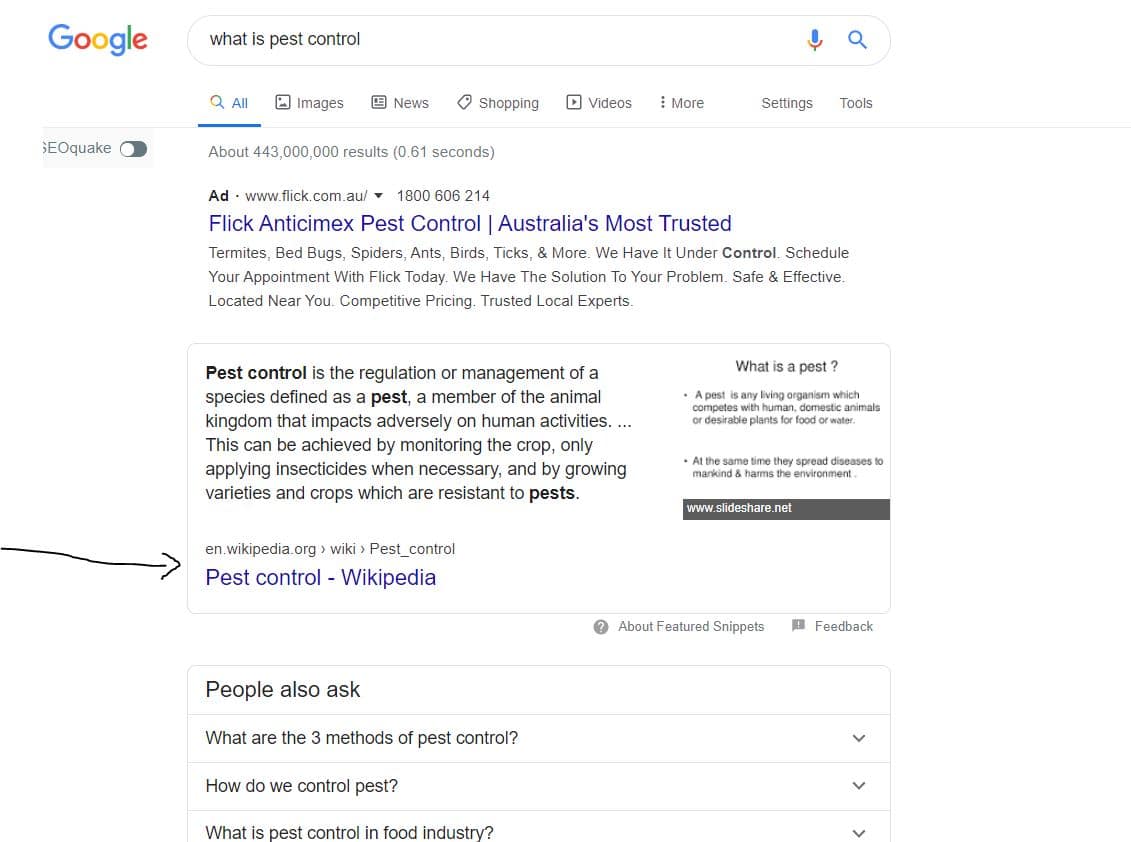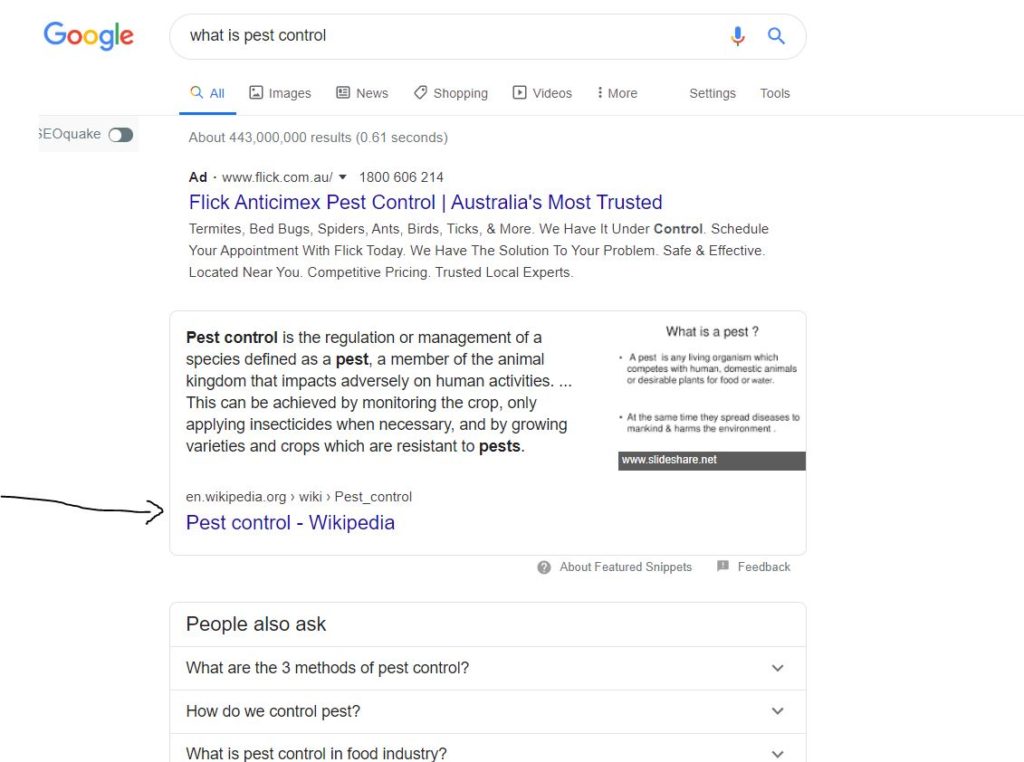 Wikipedia has the featured snippet at the top but its listing for that search is gone from page #1 of the normal search results below.
In fact its normal listing has dropped to the top of page #2 of the search results, as other people have also observed.
This is a good thing as it removes the ability to monopolise the search results for a specific phrase.
Ashley Bryan is an Internet Strategist and a Website Optimisation Consultant located on the Sunshine Coast in Australia with over 19 years' experience. He owns
WebsiteStrategies
which serves small to medium businesses in Australia and New Zealand.